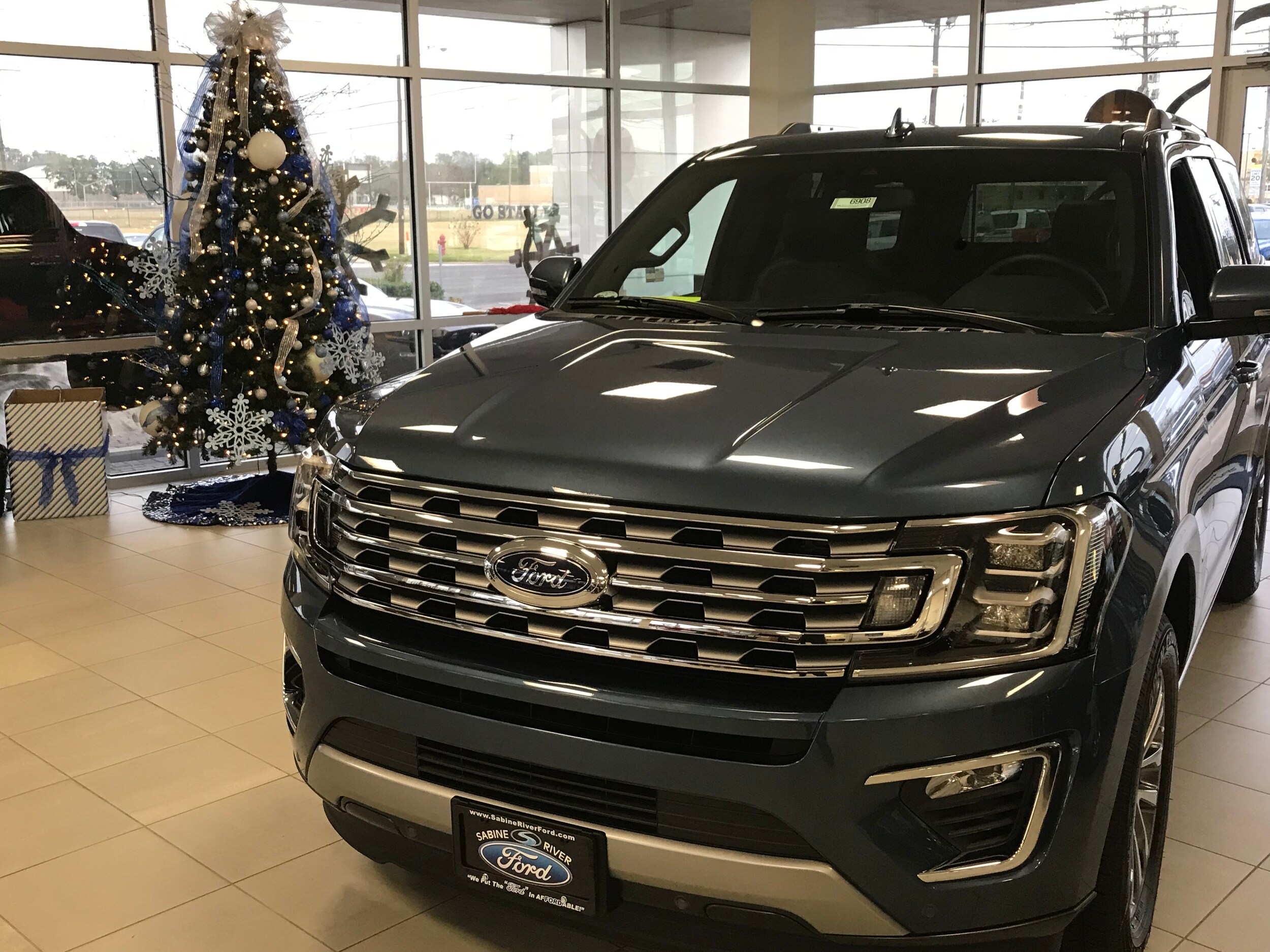 Merry Christmas and Happy New Year, Golden Triangle!
We want to thank all of our customers and community members for a great year at Sabine River Ford. When the tide rose against us, the people of Orange, southeastern Texas, and Louisiana stood up and showed the world what we're made of.
We are proud to be part of a community that was not just resilient, but also demonstrated incredible compassion, stepping up to take care of one another in an hour of need.
Thank you, Golden Triangle, for stepping up during a challenging year.
As all of our staff here at the dealership get the last of their holiday shopping and gift wrapping done, we wanted to bring attention to a few of the organizations that have been in our thoughts this winter.
Service League of Orange's Toy Coffee
We're big fans of the work done by the outstanding women at the Service League of Orange, and they've been rocking their Toy Coffee event since 1956.
Now in their 61st year, the Service League's Toy Coffee let anyone donating an unwrapped toy tour two gorgeous historic Texas homes - one of which has 17 Christmas trees!
These women donate their time and efforts to help the people of Orange County throughout the year with a variety of great programming. Learn more »
Southeast Texas Hospice Toilet Paper Tea
Southeast Texas Hospice does an annual toilet paper tea. It's a call to the community for supplies ranging from light bulbs to toilet paper, cleaning supplies to post-its, and everything in between.
By bringing in donations for these items, the hospice can focus all of their funds on the needs of people at the end of their lives and their families.
Now the event has become a place for people to gather and network in addition to restocking supplies, according to McKenna. When Southeast Texas Hospice applies for grants, they are told the office supply budget "seems a little light," and she tells them about the annual tea.
Southeast Texas Hospice is the first hospice in the entire state of Texas, and one of the first 20 in the nation. They're served the Golden Triangle for nearly 40 years. Learn more »
GOACC Annual Dinner
We're also proud to have participated in the Greater Orange Area Chamber of Commerce's Annual Dinner.
The GOACC does an excellent job connecting our local businesses and pushing us to better serve the community. They help make Orange County a perfect place to start and grow a business, while also making this a better place to live. Learn more »
What are You Supporting this Christmas?
Those are just a few of the organizations we're rooting for as the year comes to a close, but there are several more throughout the year that are worthy of your attention and - if you're able - your donations.
What are some of your favorite organizations doing quality work in the Golden Triangle area of southeast Texas? Let us know in the comments!
And again, Merry Christmas and Happy New Year!