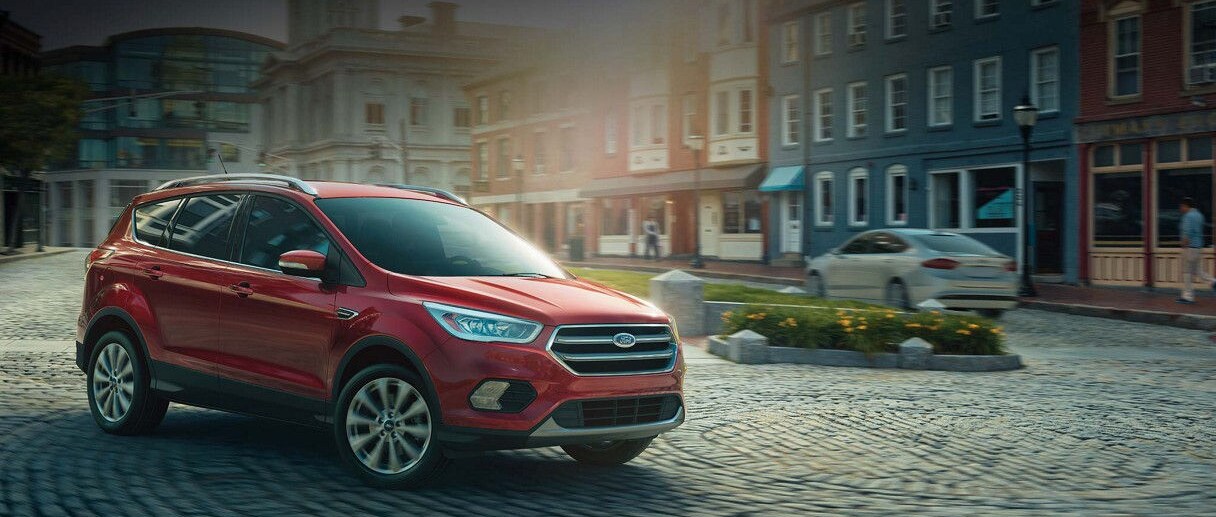 Lease or buy?
That's a question every new car shopper considers, and there's no right answer to which
Ford financial option
is truly best. Like most decisions, it depends on your lifestyle and needs.
But our team here at Sabine River Ford can give you the facts you need to make the decision. Here are the benefits and downsides of
leasing a new Ford in Orange
or buying outright.
Leasing a Ford in Orange, TX
Do you see yourself driving the same car five years from now?
If the answer is no, then you should really consider leasing!
Leases normally last between 24 and 48 months, which allows you to have the newest model available every two to four years. With the speed of technological advances, this means you can experience new changes and perks right away.
A lease also means most repairs are covered with a warranty. Repairs aren't a huge concern when a car is only driven for two to four years.
But the most important factor to most people who decide to lease is the cost difference. Leasing is 100% more affordable.
New Ford car, truck or SUV leases
are like renting -- the commitment is light and you don't finance the full cost of the vehicle.
Instead of paying off a vehicle for many years, you just pay for the months you drive it.
Does leasing sound like it's right for you? Here are the main benefits -- beyond having the latest and greatest of Ford technology:
Lower monthly payments & cash investment
No upfront taxes
No resale hassles
Low maintenance costs
No financial risk of accident repair
Guaranteed Asset Protection (GAP)
Factory warranty coverage
Option to transfer lease to another person more easily
Leasing is packed with perks, but there are some limits to the arrangement that you need to consider.
First, how much (and how far) do you drive? Car leases have mileage restrictions, usually around 10,000 to 15,000 miles a year. There are options to purchase additional miles up front, but if you live in the country or have a long commute, a lease might not be your best option.
On top of that, remember that you don't own the car with a lease. So you can't sell it down the road, like you could when purchasing.
Consider Buying in Orange
If you'd rather own your vehicle and stick with it for several years, buying a new Ford is the obvious choice.
The world is your proverbial oyster when you own: There's no mileage restrictions, and you can sell or trade as soon as your loan is paid off. Plus you gain equity and build credit throughout the length of the
Ford financing
.
However, if you're not ready to make a down payment and you don't have a vehicle to trade-in, it can be more difficult to get a car loan.
When you buy, you also take full responsibility for the vehicle after the warranty. You pay for all the repairs, and more of those will likely be needed once you're beyond the two to four years you would have leased.
Buying or Leasing: We're Here to Help
At the end of the day, you can't go wrong with a Ford, but the decision to lease or buy comes down to your personal situation.
How much you plan to drive
How much money you have available
How often you want to change vehicles