2020 Ford Ranger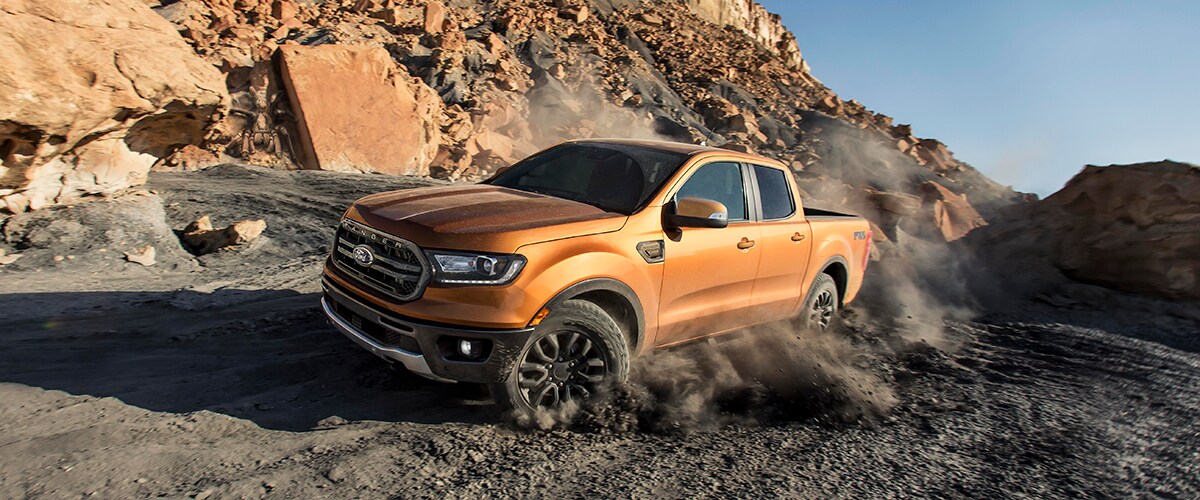 BUILT FORD TOUGH®
Ford engineers set a grueling test regimen to prepare the new Ford Ranger for the demands of all-terrain travel. Durability trials on roads so punishing that robots were called in to do the driving. Days of constant shaking in the lab to help identify and reduce squeaks and rattles and to tune suspension parts and body mounts for durability and performance. Towing heavy loads over hours up steep grades at 100 degrees Fahrenheit. And traveling under heart-pounding, bone-jarring off-road conditions. The 2020 Ford Ranger. It's more than up to the challenge of taking on your toughest test.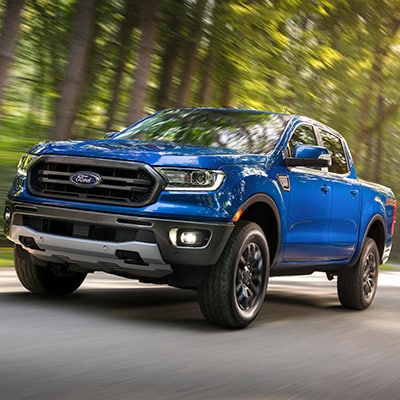 SUPERCAB OR SUPERCREW®
Versatility is a big reason people drive pickup trucks. And Ford Ranger offers two ways to go. The SuperCab provides seating for two upfront with bucket seats and two in the rear with the bench seat, which includes under-seat storage. If you want the space behind the front seats only for carrying gear, you can have the rear seat removed in the XL model. And there's the more spacious and comfortable Ranger SuperCrew® with the conveniences of four full-size doors, seating for up to five, and rear under-seat storage. The SuperCab comes with a 6-ft. bed, the SuperCrew with a 5-ft. bed.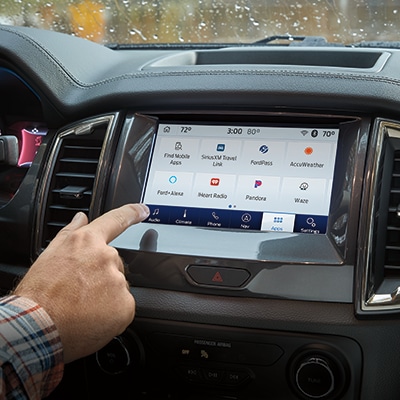 ADVENTURES IN TECHNOLOGY.
The 2020 Ford Ranger is engineered with the toughness to take you on off-road adventures that few other vehicles can. And there's much more to this pickup from Ford. The Ranger brings confidence and enjoyment to the driving experience, courtesy of its impressive array of available technologies — from the driver-assist features in Ford Co- Pilot360,™ to voice-activated SYNC® 3 and FordPass Connect,™ to the outstanding performance of the B&O Sound System by Bang & Olufsen.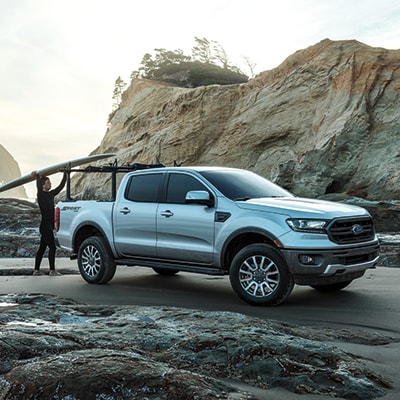 ADVENTURE READY.
The 2020 Ford Ranger is perfectly at home on typical everyday paved roads. But going from mild to wild where smooth pavement comes to an end — now we're talking Ranger territory. With its high-strength steel frame, steel frame-mounted bumpers, off-road chassis components and EcoBoost® power, every Ranger is bred for adventure. And for the serious all-terrain enthusiast, there's the Ranger outfitted with all the must-have features in the FX4 Off-Road Package.
THE ONLY ADVENTURE GEAR BUILT FORD TOUGH®
Built Ford Tough® isn't just a slogan. It's an attitude that runs deep in the history of Ford truck engineering and has produced America's popular lineup of rugged and dependable Ford pickups. That lineup is even bigger and more formidable with the 2020 Ford Ranger, tested under conditions more extreme than you would ever likely encounter. Go ahead and set a date for your next adventure. Your Ranger is ready!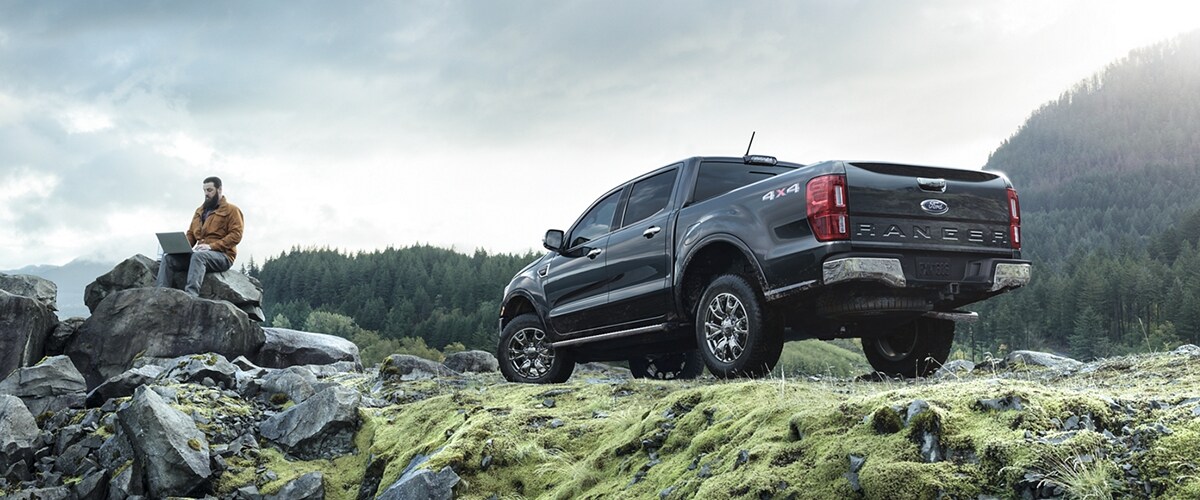 Hours
Monday

8:00am - 7:00pm

Tuesday

8:00am - 7:00pm

Wednesday

8:00am - 7:00pm

Thursday

8:00am - 7:00pm

Friday

8:00am - 7:00pm

Saturday

8:00am - 5:00pm

Sunday

Closed